by John Carney
Breitbart.com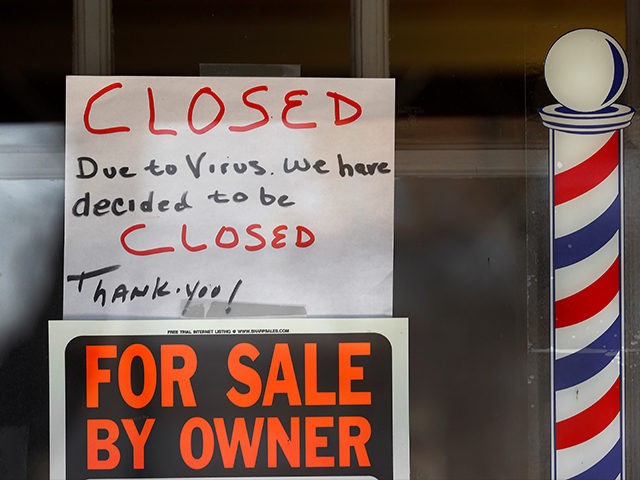 A smaller share of American adults were employed in April than ever before in records going back to 1948.
The employment-population ratio, which measures the share of Americans above the age of 16 who are employed, fell to 51.3 percent, the Department of Labor said Friday. A year ago, it was 60.6 percent.
The previous low was 55 percent in the summer of 1954.
In November 2007, the employment-population ratio was 62.9 percent. This rate fell consistently during the subsequent recession and several months beyond, before stabilizing around 58.5 percent in October 2009. Between October 2009 and March 2014, the ratio remained stubbornly low, fluctuating within 0.3 percentage points of 58.5 percent. It began to climb again in 2014, hitting its post-2008 peak of 61.1 in February of 2020.