by Gregg Re
FOX News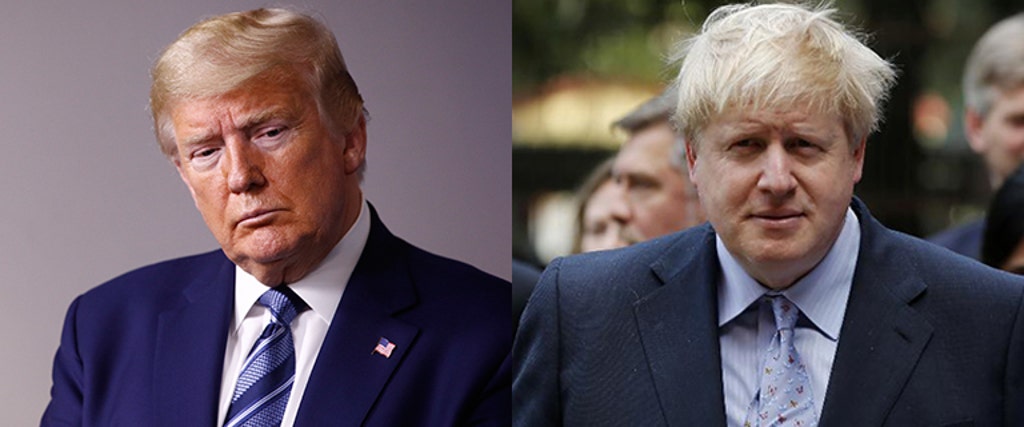 President Trump expressed his best wishes as he announced at the White House coronavirus briefing on Monday that he has enlisted the "help" of "brilliant" companies to assist British Prime Minister Boris Johnson, who was moved to the intensive-care unit of St. Thomas' Hospital in London hours earlier as he fights COVID-19.
"We are very saddened to hear that he was taken into intensive care this afternoon. Americans are all praying for his recovery. He has been a really good friend. He's been really something very special," Trump said.
Johnson's coronavirus symptoms got worse on Sunday, necessitating his move, a spokesman told Fox News on Monday.
"I've asked two of the leading companies — these are brilliant companies — Ebola, AIDS, others, they've come with the solutions and just have done incredible jobs — and I've asked them to contact London immediately," Trump said.