by Pam Martens and Russ Martens
Wall Street on Parade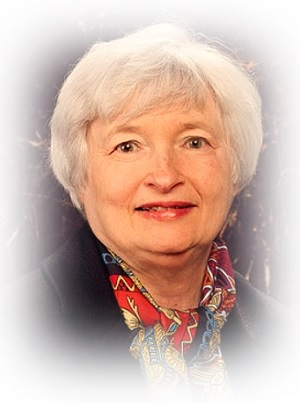 Bulls on Wall Street were likely nonplussed at former Fed Chair Janet Yellen as her interview progressed on CNBC today. It was like she woke up from a terrible nightmare, threw on a little lipstick and dialed into CNBC to share her horrifying vision with an already shell-shocked public. The fact that Yellen chose to do this at a time when the Dow was up over 1,000 points and providing a few rays of sunshine made it all the more remarkable.
Yellen said the economy had taken a "huge, unprecedented, devastating hit." One of those adjectives might have been enough for a seasoned economist. Yellen dropped the breathtaking tidbit that second quarter GDP could see a contraction of 30 percent. She then ran through a gut-wrenching laundry list of what could go wrong on the road to trying to get a V-shaped recovery, mentioning the following potential roadblocks: "…if households have run down their savings and had to dip into retirement savings, or are behind on their bills, and have higher debt and lower wealth, their spending patterns are not likely to go back to what they were…I'm afraid we will see bankruptcies…."