by Matthew Boyle
Breitbart.com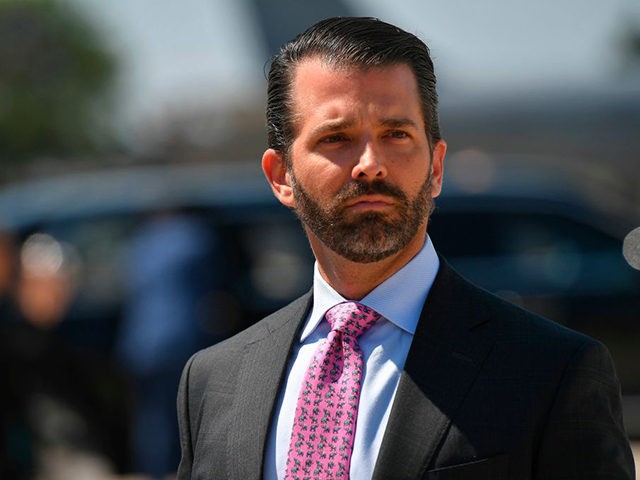 Donald Trump Jr., President Donald Trump's eldest son, told Breitbart News this weekend that the president's decision to forgo continued White House Coronavirus Task Force briefings is because the establishment media will never give his father a fair shake.
Appearing on Breitbart News Saturday on SiriusXM 125 the Patriot Channel, Trump Jr. first said he's waiting out the lockdown at his cabin with his girlfriend, the Trump campaign's national finance chair, Kimberly Guilfoyle.
"I'm up at my cabin and getting away from the crowds anyway, which is always nice, and having a little space, so not being able to do the rallies and be around all sorts of other people, which I'm so used to doing, especially as of late, has been interesting, to say the least," Trump Jr. said when asked how he is handling the coronavirus lockdowns.