by Pam Martens and Russ Martens
Wall Street on Parade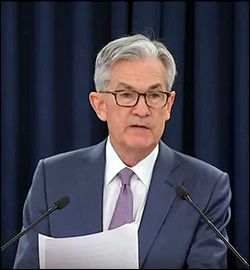 We write this with some trepidation that after this appears in print Federal Reserve Chairman Jerome Powell will stop taking questions at his press conferences or that all media questions will have to be routed through Vice President Mike Pence's press office, as is now occurring with matters pertaining to the coronavirus. (We say that with only some facetiousness.) However, in this age of spin, facts matter more than ever.
First, a little background. After losing 3600 points the prior week, the Dow Jones Industrial Average staged a monster rally (more likely a short squeeze) on Monday, climbing 1293 points to close at 26,703.
Continue Reading at WallStreetOnParade.com…