by Charles Hugh Smith
Of Two Minds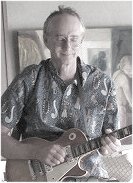 Essential home lockdown reading.
The pandemic is revealing to all what many of us have known for a long time: the status quo was designed to fail and so its failure was not just predictable but inevitable.
We've propped up a dysfunctional, wasteful and unsustainable system by pouring trillions of dollars in borrowed money down a multitude of ratholes to avoid a reckoning and a re-set. And very predictably, that's the "solution" to the unraveling triggered by the pandemic: borrow more trillions and pour most of it down the same old ratholes.
Here's what we should be talking about: the entire global system desperately needs a re-set. We can do better, and we should do better. That's what I've been writing about for the past 12 years.