by Pam Martens and Russ Martens
Wall Street on Parade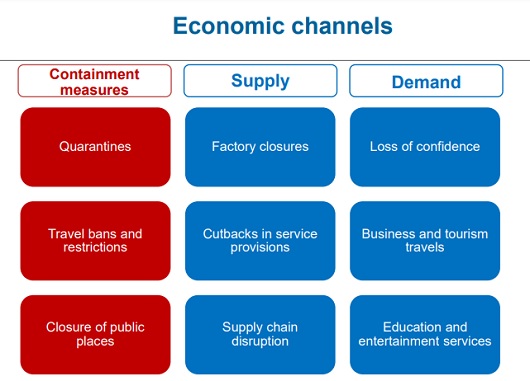 The Organization for Economic Co-operation and Development (OECD) has released a dire outlook for global economic growth this year as a result of the spread of the coronavirus Covid-19. Its latest Interim Economic Outlook provides both a best-case scenario, where the virus is broadly contained, as well as a scenario in which contagion spreads.
The best-case scenario, which factors in limited spread outside China, will bring little cheer to world leaders. It projects global economic growth falling to 2.4 percent this year compared to an anemic global growth of just 2.9 percent last year.
If there is wider spread of the virus around the globe, the OECD says global growth could be cut to as low as 1.5 percent – which would be just half of what the OECD was forecasting last November.
The OECD also projected that some countries, such as Japan and the Euro area, could enter recession as a result of stringent containment measures and loss of confidence.
Continue Reading at WallStreetOnParade.com…