by Charles Hugh Smith
Of Two Minds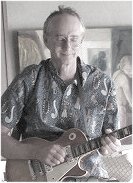 One day the stock market 'falcon' will no longer hear the Fed 'falconer', and the Pavlovian magical thinking will break down as the market goes bidless.
The past decade has shown that when the Federal Reserve creates trillions of dollars out of thin air (QE), U.S. stocks rise accordingly. The correlation is very nearly perfect.
This has given rise to the belief that buyers of stocks will always be rewarded because "the Fed has our backs." The evidence for this belief is the near-perfect correlation of Fed money-printing and stocks soaring.
This near-universal belief in the omnipotent Fed raises an interesting question: how much actual control does the Fed have on the U.S. stock market?
Continue Reading at OfTwoMinds.com…