by Charles Hugh Smith
Of Two Minds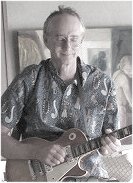 The global economy and financial system are both running on the last toxic fumes of financialization and globalization.
For two generations, globalization and financialization have been the two engines of global growth and soaring assets. Globalization can mean many things, but its beating heart is the arbitraging of the labor of the powerless, and commodity, environmental and tax costs by the powerful to increase their profits and wealth.
In other words, globalization is the result of those at the top of the wealth-power pyramid shifting capital around the world to exploit lower costs of labor, commodities, environmental regulations and taxes.
This manifests as offshoring of jobs, the stripmining of forests, minerals, etc., the degradation of local ecosystems, the decline of tax revenues derived from capital and the explosive rise in stock market valuations as wages stagnate or decline.