[Ed. Note: We're from the government. We're here to help ████ you.]
by Simon Kent
Breitbart.com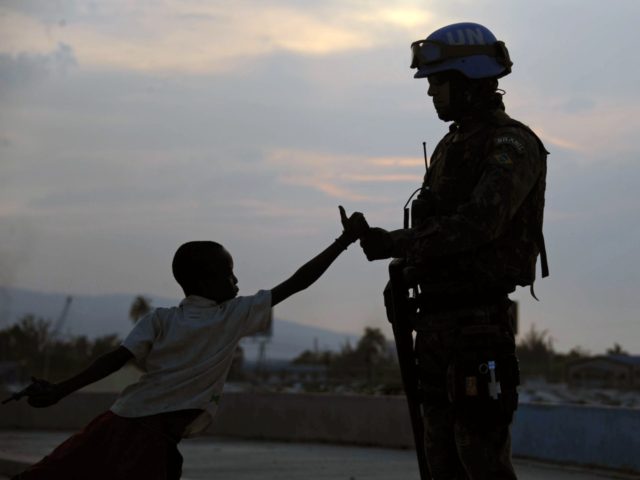 United Nations peacekeepers deployed to Haiti fathered hundreds of children then abandoned their young mothers to lives of grinding poverty, a report claims.
The study into the U.N.'s single longest peacekeeping mission said girls as young as 11 would trade sex for food or "a few coins" in the Caribbean country so they could survive amid political turmoil and the aftermath of the 2010 earthquake. After being sexually abused and impregnated they were "left in misery" to raise their children alone, the Times reported.
Researchers from the University of Birmingham and Ontario University spoke to 2,500 people in Haiti, asking them about their experience of the UN's Stabilisation Mission in Haiti (Minustah).
More than 10 percent, 265 people, described stories which featured children fathered by peacekeeping agents who left the country, never to return.