Democratic presidential candidates sparred over how they'd close one of the worst excesses of the war on terror.
by Christian Britschgi
Reason.com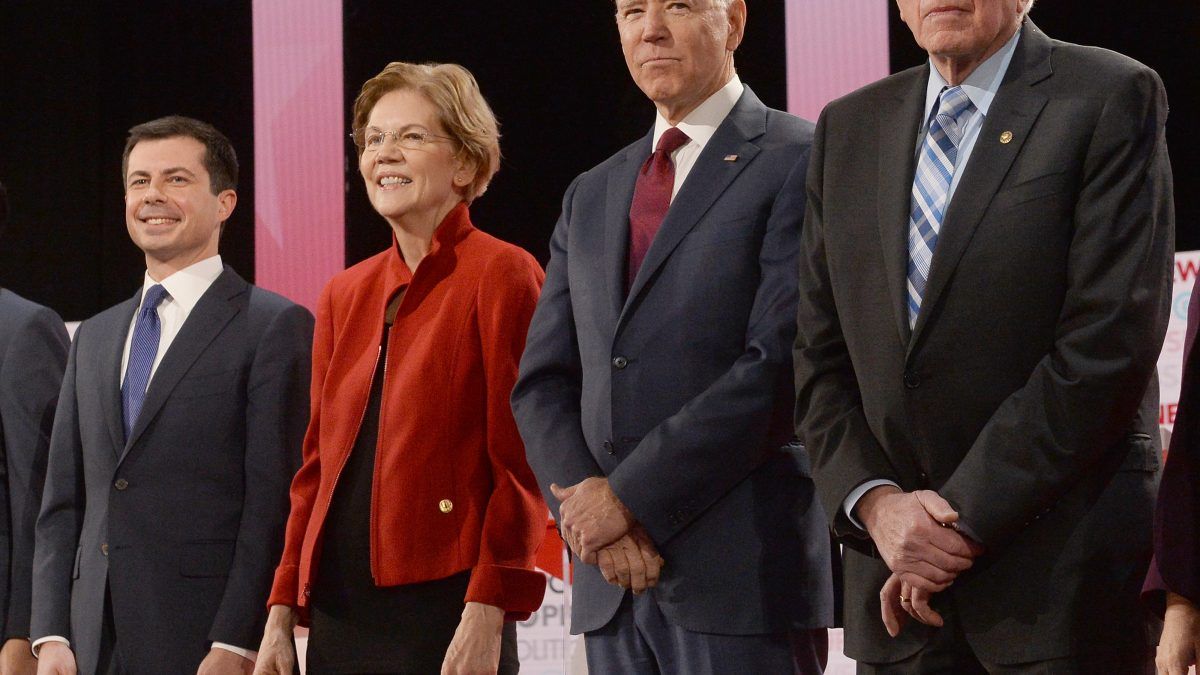 President Barack Obama signed an executive order to close the detention facility at Guantanamo Bay on the first day of his presidency. Over a decade later, at tonight's debate, the candidates looking to become the next Democratic presidential nominee were asked whether they would also commit to close the facility.
Sen. Elizabeth Warren (D–Mass.) was an unequivocal "yes."
"It's time to close this detention facility. It not only costs us money, it's an international embarrassment," said Warren. "We have to be an America that lives our values every day."
Former Vice President Joe Biden deflected when asked about closing the U.S. facility there.