from Financial Survival Network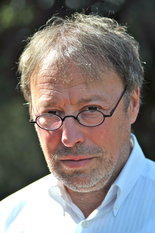 Dr. Charles Nenner is making several bold new calls. Dramatic declines are coming in the world's stock markets. The dollar is due for a minor short-lived decline but should remain stable over the next several years. Gold is going to $2500, oil is going down to the mid $30 range and NatGas will be declining to as low as $1.40 per million btu's. Lot's of volatility down the road.
Click Here to Listen to the Audio
Sign up (on the right side) for the instant free Financial Survival Toolkit and free weekly newsletter.