from Financial Survival Network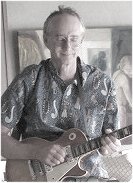 Financial experts Gordon T. Long and Charles Hugh Smith join FSN for a discussion on what went/is going wrong with the American Experiment. Obviously among the culprits, corrupt government, corporatization, financialization and inflation to name just a few. The solution is very straight forward and simple. Go back to localization, bring back the institutions that once made America great. The mom and pop stores and merchants who had a connection with their communities. The bankers who lived amongst their borrowers. Effectively, it's a repersonalization of business as we know it.
Click Here to Listen to the Audio
Sign up (on the right side) for the instant free Financial Survival Toolkit and free weekly newsletter.