by Andrew P. Napolitano
LewRockwell.com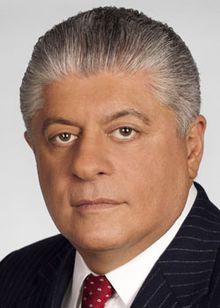 Earlier this week, Republican leaders in both houses of Congress took the FBI to task for its failure to be transparent. In the House, it was apparently necessary to serve a subpoena on an FBI agent to obtain what members of Congress want to see; and in the Senate, the chairman of the Judiciary Committee accused the FBI itself of lawbreaking.
Here is the back story.
Ever since FBI Director James Comey announced on July 5 he was recommending that the Department of Justice not seek charges against former Secretary of State Hillary Clinton as a result of her failure to safeguard state secrets during her time in office, many in Congress have had a nagging feeling that this was a political, not a legal, decision. The publicly known evidence of Clinton's recklessness and willful failure to safeguard secrets was overwhelming. The evidence of her lying under oath about whether she returned all her work-related emails that she had taken from the State Department was profound and incontrovertible.