by Charles Hugh Smith
Of Two Minds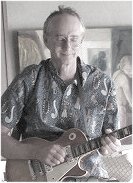 This tells you everything you need to know about how Hillary will operate as President: there will be no honesty, transparency or truth, ever.
Hillary's bid for the presidency is no longer defensible; it's time to bring back Bernie Sanders as the Democratic nominee.
The issue isn't Hillary Clinton's health per se; what is indefensible is her response to legitimate questions of the American public regarding her health.
Hillary Clinton has disqualified herself to be President of the United States because she is incapable of telling the truth about anything. There is no such thing as truth or transparency in the Clinton persona and campaign; everything is an ongoing experiment in perception management.