by Steve St. Angelo
SRSRocco Report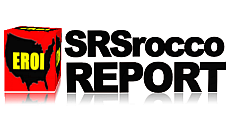 During the Precious Metals Webinar, Tom Cloud discussed how one ounce of silver will now buy six months of food in Venezuela. This is a perfect example how precious metals become the best stores of wealth during a currency collapse and hyperinflation.
Precious Metals Expert Tom Cloud also shared three big upcoming events in the precious metals market and their impact on gold and silver. In addition, Tom explained how many dealers are charging their clients very high commissions for rare coin products that he does not recommend.
The webinar also included new member Vic Patane, who has 35 years experience in the financial industry.