by Luzi-Ann Javier
Bloomberg.com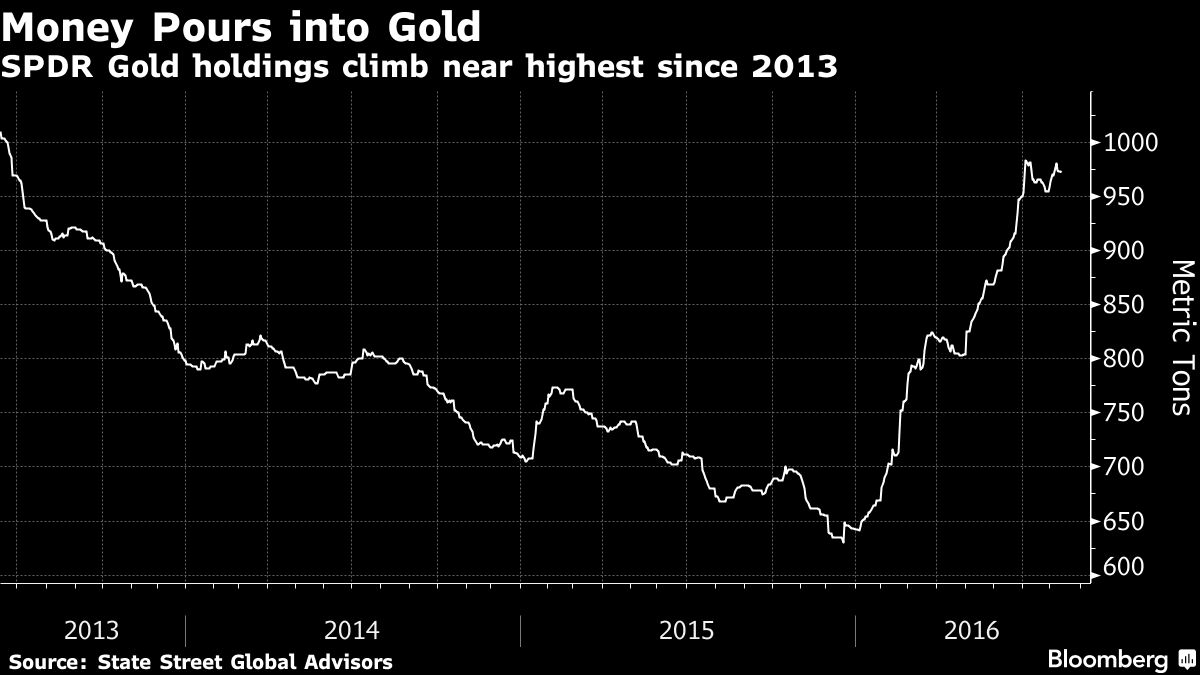 Billionaire hedge-fund manager John Paulson maintained his holding in the world's biggest exchange-traded product backed by gold as prices posted the best first half in almost four decades.
At the end of June, Paulson & Co. owned 4.8 million shares of SPDR Gold Shares, a U.S. government filing showed. That was unchanged from the end of March, when the firm cut its stake for a second straight quarter.
Gold futures have climbed 27 percent this year, including a 25 percent surge in the first half that was the biggest such rally since 1979. Demand for gold as a store of value has risen as borrowing costs in the U.S. remain low, while central banks around the world take steps to boost growth. Investors poured $5.4 billion into SPDR in the three months ended June, taking their gold holdings in the ETF near the highest since 2013.
Continue Reading at Bloomberg.com…