by Andrew P. Napolitano
LewRockwell.com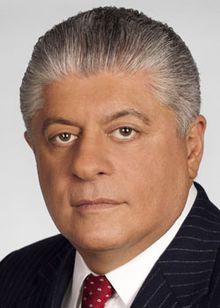 On the eve of the Democratic National Convention, WikiLeaks — the courageous international organization dedicated to governmental transparency — exposed hundreds of internal emails circulated among senior staff of the Democratic National Committee during the past 18 months.
At a time when Democratic Party officials were publicly professing neutrality during the party's presidential primaries, the DNC's internal emails showed a pattern of distinct bias toward the candidacy of former Secretary of State Hillary Clinton and a marked prejudice toward the candidacy of Sen. Bernie Sanders. Some of the emails were raw in their tone, and some could fairly be characterized as failing to respect Sanders' Jewish heritage.
The revelation caused a public uproar during the weekend preceding the opening of the Democratic convention in Philadelphia last week, and it caused the DNC to ask its own chairwoman, Rep. Debbie Wasserman Schultz, to resign.
Continue Reading at LewRockwell.com…