by Jason Hamlin
Seeking Alpha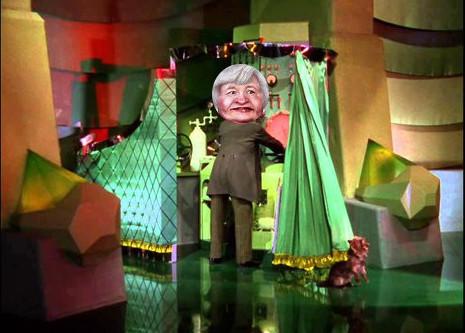 Investors worldwide have been on pins and needles in eager anticipation of a speech from our economic overlords. Friday morning Fed chair Yellen finally opened her mouth and said a whole lot of nothing.
Markets didn't know exactly how to react to her nothingness. Stocks were up and then down. Gold was down and then up. The USD index plunged and then rallied nearly 1%. Will the Fed raise rates in 2016 or not? The drama continues as Yellen of Oz pulls the levers behind the curtain.
But the central banker has no clothes. She is the woman behind the curtain, largely a mouthpiece for the real powerbrokers behind the scenes. And even they are just buying time with this unsustainable monetary experiment. It ends badly, but good luck guessing when.