Technical analyst Jack Chan charts a correction in the gold and silver markets and plots his investment strategy.
by Jack Chan
The Gold Report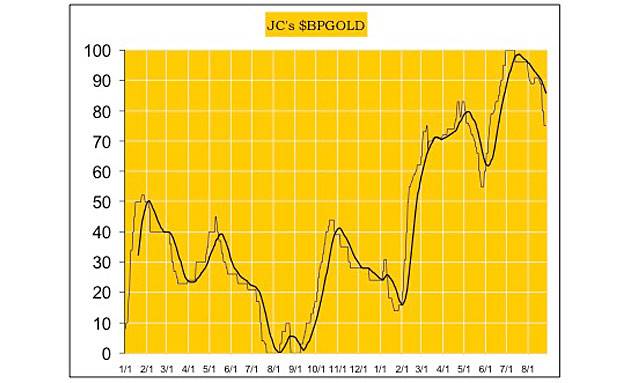 Our proprietary cycle indicator is down.
[…] We are short GLD with a tight stop.
[…] Our ratio remains on sell signal.
Summary
A bull market in gold and silver has been confirmed, but the cycle is down and a correction is in progress. We are short GLD with tight stops.
Continue Reading at TheAuReport.com…