by John W. Whitehead
The Rutherford Institute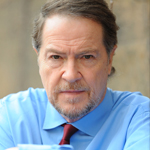 […] The nation's young people have been given front-row seats for an unfolding police drama that is rated R for profanity, violence and adult content.
In Arizona, a 7-year-old girl watched panic-stricken as a state trooper pointed his gun at her and her father during a traffic stop and reportedly threatened to shoot her father in the back (twice) based on the mistaken belief that they were driving a stolen rental car.
In Oklahoma, a 5-year-old boy watched as a police officer used a high-powered rifle to shoot his dog Opie multiple times in his family's backyard while other children were also present. The police officer was mistakenly attempting to deliver a warrant on a 10-year-old case for someone who hadn't lived at that address in a decade.