by Michael E. Lewitt
Money Morning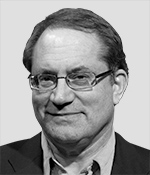 Junk bonds may be rallying but it has little to do with corporate credit quality, which just keeps deteriorating.
As of the end of August, 113 companies had defaulted on their debt in 2016, already matching the total number of defaults from 2015. The year-to-date default count was also 57% higher than a year earlier.
In case anyone is paying attention (it appears they are not), the last time defaults were this high was in 2009 when 208 companies failed during the financial crisis.
Standard & Poor's is now projecting that the annual default rate will hit 5.6% by June 2017 with 99 junk-rated companies expected to default in the 12 months ending June 2017.