by Charles Hugh Smith
Of Two Minds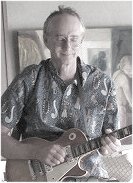 The idea that food is globally incredibly cheap right now doesn't compute in the mainstream narrative.
In the consensus view, agriculture is only profitable on a mega-farm corporate scale, and tool-making has been offshored because it's unprofitable to manufacture stuff in the U.S. But what if both of these "obvious" consensus opinions are flat-out wrong? What if small-scale farming and toolmaking are both potentially profitable?
Perhaps we should be asking: what if the highest future profits will belong to small-scale agriculture and manufacturing, not Wall Street or Silicon Valley? This idea is so far out of the mainstream that it is widely considered "impossible:" nothing could be more profitable than politically sacrosanct "too big to fail" Wall Street banks or quasi-monopoly tech giants.