by Inyoung Hwang and Bailey Lipschultz
Bloomberg.com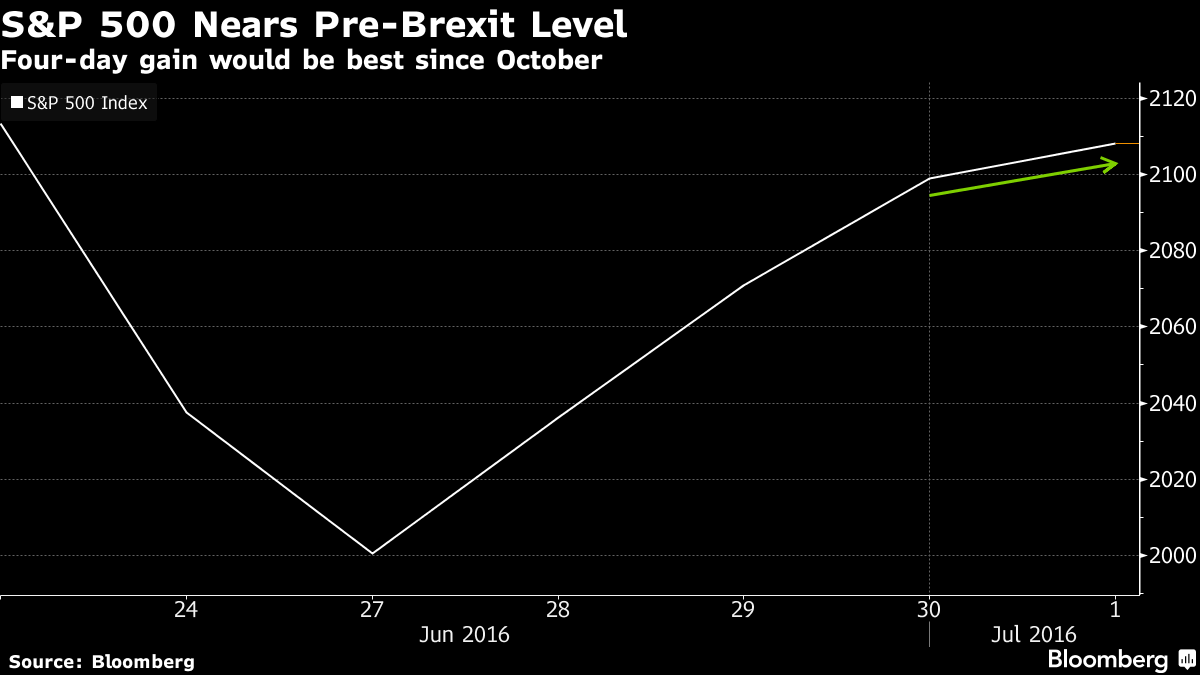 U.S. shares headed for the biggest four-day rally in nine months as bonds rose worldwide on speculation central banks will act to limit the fallout from the U.K.'s vote to leave the European Union.
The S&P 500 Index has recouped all but half a percent of the two-day rout triggered by Brexit. European stocks pushed their five-day gain past 3 percent, on track for the best week in a month, with the U.K.'s FTSE 100 poised for its biggest weekly rally since 2011. Treasury yields fell to record lows along with rates from Spain to Japan as policy makers signaled their readiness to shore up the economy. The pound fluctuated as gold extended a fifth weekly gain.
Continue Reading at Bloomberg.com…