by Charles Hugh Smith
Of Two Minds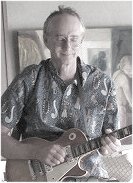 If there's nothing supporting this rally but euphoric sentiment arising from orchestrated buying, any eruption of reality will reveal the rally as a head-fake.
Let's say you wanted to engineer a stock market rally that triggered every technical "buy" signal and wiped out those who are short the market–what would you do? First, you'd engineer a new all-time high to signal "all clear for further advances."
Then you'd crush volatility as measured by the VIX, signaling that there is nothing standing in the way of more advances.
Next, you'd engineer new highs every day for a week or more.
Continue Reading at OfTwoMinds.com…