Technical analyst Jack Chan charts major buy signals for gold, silver and oil.
by Jack Chan
The Gold Report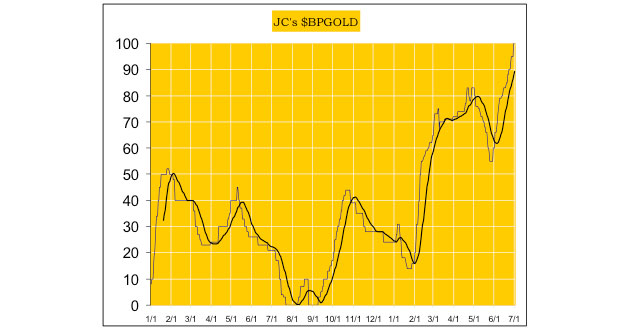 Our proprietary cycle indicator reached 100% this week, which is the highest level ever. It cannot go higher, but prices can remain firm at current levels.
[…] Gold in on a new major buy signal.
[…] Silver is also on a new major buy signal.
Summary
A bull market in gold and silver is now confirmed, but for risk management, we shall wait for the next cycle bottom to begin accumulating positions for the long term.