by Lee Adler
Wall Street Examiner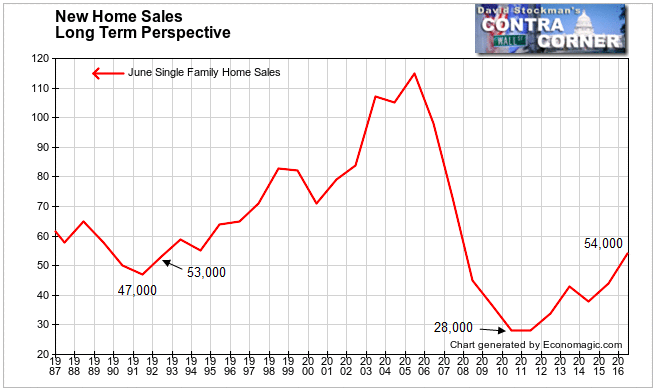 There's so much great data in the Commerce Department's monthly new home sales report. It's always useful to parse it for all the tasty morsels that the mainstream media ignores. We'll take a look at some of it here, with more to come in the days ahead.
First let's look at the usual positive spin given the report in the mainstream media which is usually devoid of historical perspective whatsoever. It's always about the short run. The Wall Street Journal's headline said it all.
Continue Reading at WallStreetExaminer.com…