by David Stockman
David Stockman's Contra Corner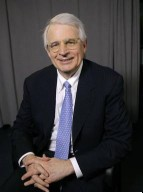 The U.S. has approximately $80 trillion of unfunded liabilities for social security, medicare and other entitlements sitting atop a work force that is rapidly aging and an economy that is lapsing into stasis. Yet in the midst of a campaign diatribe about Donald Trump's alleged lack of preparation for the highest office in the land, the current White House occupant proved that in nearly eight years he has learned exactly nothing about the nation's abysmal fiscal plight.
"And not only do we need to strengthen its long-term health, it's time we finally made Social Security more generous and increased its benefits so that today's retirees and future generations get the dignified retirement that they've earned," Obama said in an economic call to arms in Elkhart, Indiana.