by Luzi-Ann Javier
Bloomberg.com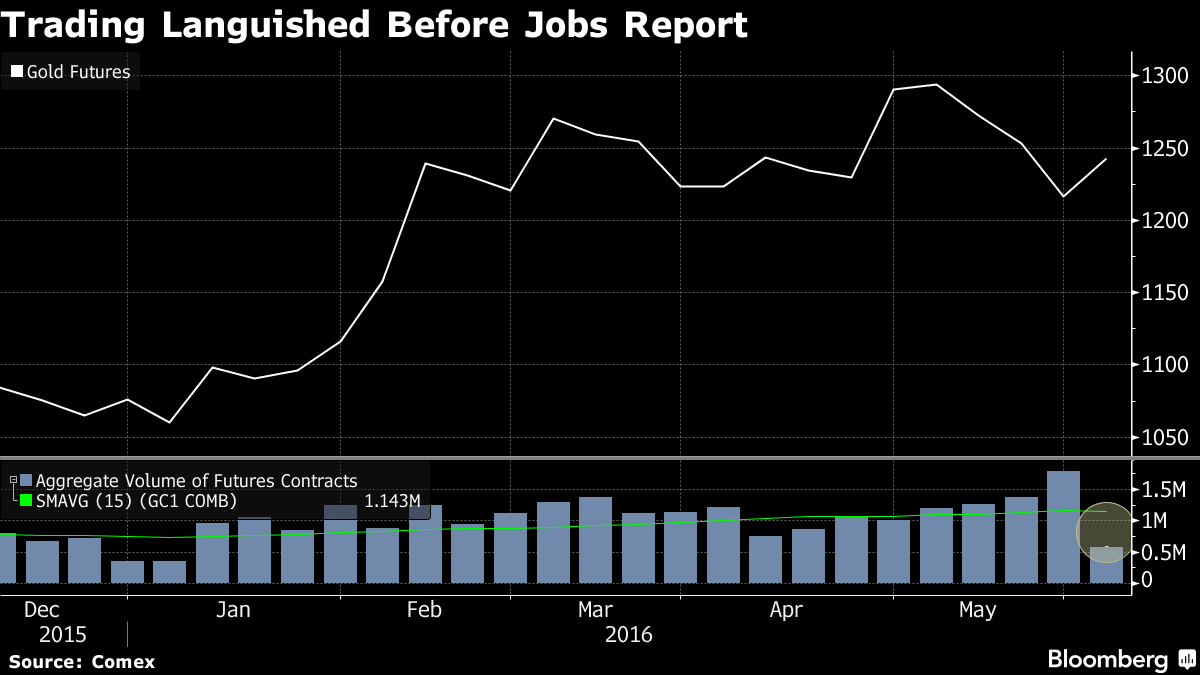 Gold has been rescued by U.S. payrolls. Again.
The metal had the biggest gain in 11 weeks after the U.S. added the fewest workers in almost six years, weakening the case for the Federal Reserve to raise interest rates. Before the jobs report Friday, a gauge of volatility in bullion fell to an almost four-month low, and the volume of U.S. futures this week was the least since the start of the year. Mining shares rose.
[…] Bullion is coming off of its biggest monthly loss since November after signs of an improving U.S. economy spurred speculation that the Fed could tighten monetary policy as soon as this month. Higher rates curb bullion's appeal against interest-bearing assets. Those bets retreated on Friday, with the odds of a June rate rise dropping to 4 percent, from 30 percent a week ago, according to Fed funds futures.