by Charles Hugh Smith
Of Two Minds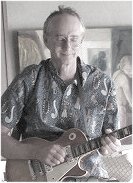 Flexible labor is the future for the basic reason that it is the only viable model going forward.
If we can't go forward, then let's go back: this is the guiding philosophy of the labor movement that seeks security via strict work rules. The premise here is simple: employers could provide their employees with secure employment if only they weren't so greedy.
Unfortunately, it isn't this simple. Even the most generous employers–for example, worker-owned co-ops and state-owned enterprises–must generate a profit that can be reinvested to replace obsolete equipment and boost productivity.
To get guaranteed employment security, you must first guarantee profits that can be reinvested to keep the enterprise afloat.