by Bloomberg News
Bloomberg.com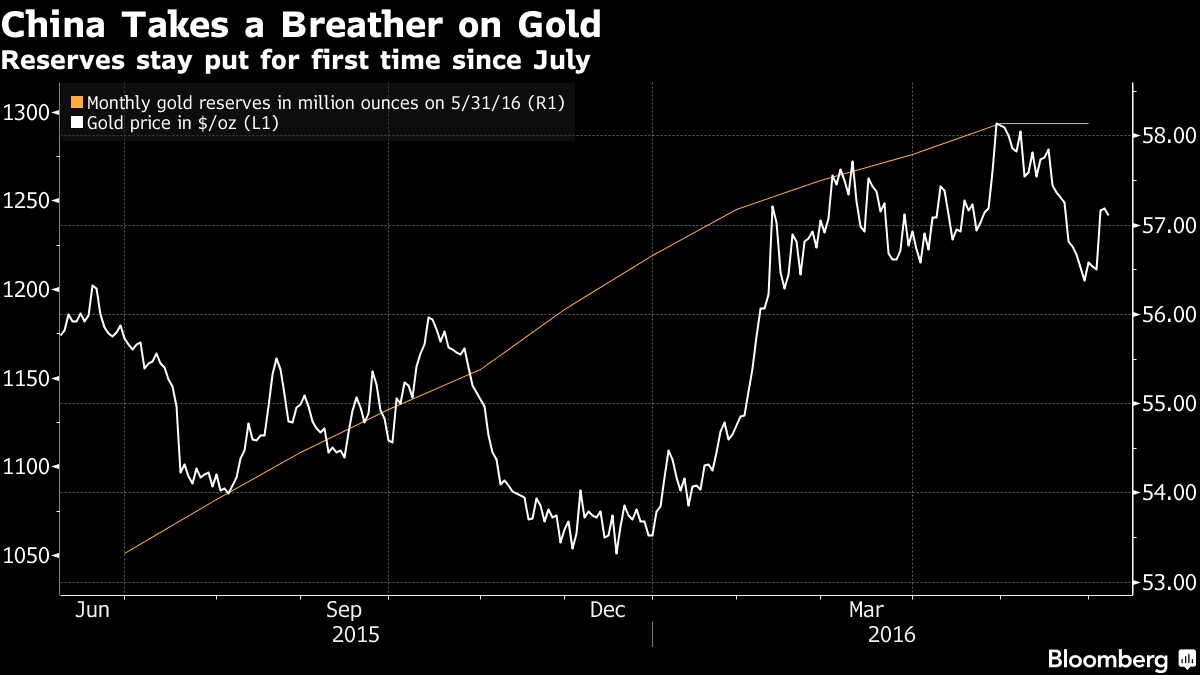 China, the world's biggest producer and consumer of gold, took a break from adding bullion to reserves in May after prices soared 22 percent in the first four months of the year.
The People's Bank of China kept assets unchanged after boosting them for 10 straight months through April following the disclosure of a 57 percent increase since 2009. Holdings had expanded 9 percent since the start of July to 58.14 million ounces or about 1,808 metric tons, according to central bank data.
After its best start to the year since 1986, bullion was volatile in May, rising above $1,300 an ounce for a short while before dropping briefly below $1,200, amid changing expectations over the timing of the next Federal Reserve increase in interest rates. Overall, prices now are holding gains of 17 percent this year.
Continue Reading at Bloomberg.com…