by Steve St. Angelo
SRSRocco Report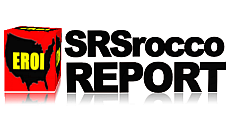 A SERIOUS CRACK appeared in the markets today. This was due to the lousy payroll report of only 38,000 new jobs for May. The market expected 160,000 new jobs, but it turned out to be more than four times less… LOL. This is the worst jobs report since 2010.
Moreover, the jobs that we have been adding to the market for the past several years were mostly low paying service jobs like bartenders, waitresses, Walmart greeters and etc. So, with all the massive amount of monetary injections and zero interest rates, the best we could do was prop up the service economy for a few years.
This extremely bearish payroll report caused the Dollar Index to fall 140 basis points, the markets to sell off, and gold and silver to surge higher.