by Ranjeetha Pakiam and Eddie Van Der Walt
Bloomberg.com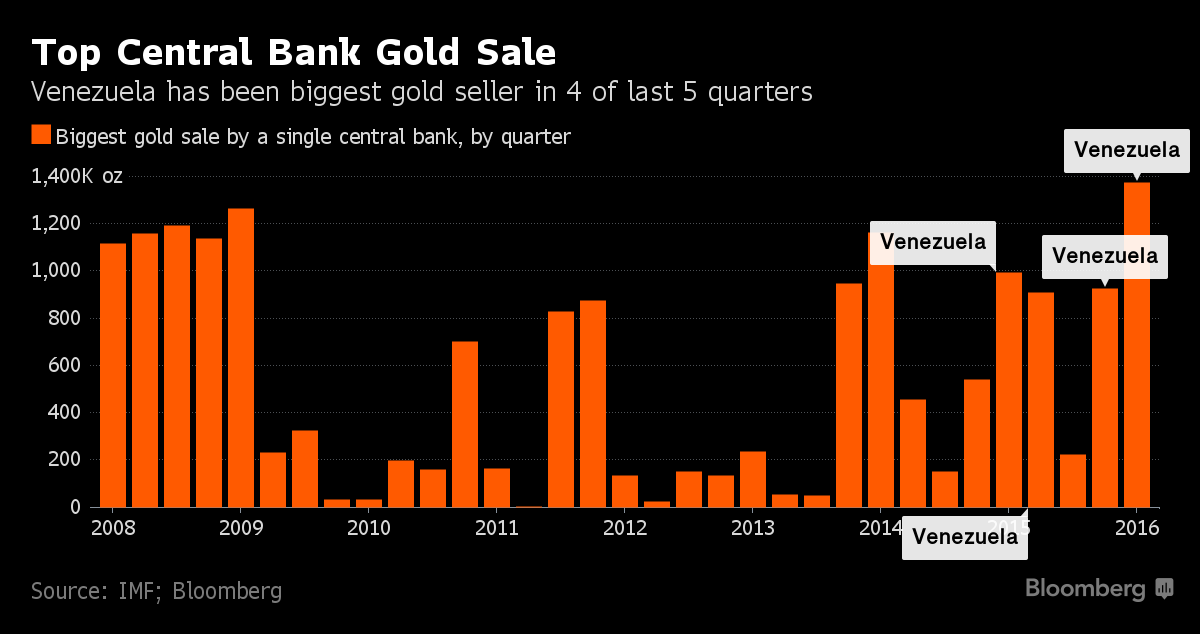 Venezuela held the biggest gold sale by a central bank in eight years as the country's economic crisis deepened and the government faced concern that it may struggle to honor bond payments.
The country cut its gold reserves by 16 percent in the first quarter, following a 24 percent reduction in 2015, according to data from the International Monetary Fund. The quarterly sale was the largest by any central bank since Switzerland sold 3.2 million ounces in the third quarter of 2007.