by Steve St. Angelo
SRSRocco Report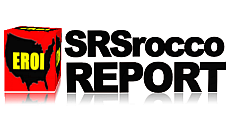 The Royal Canadian Mint just published its Q1 2016 Report, and the silver bullion coin sales figures were stunning to say the least. Not only did sales of Canadian Silver Maple Leafs surpass its previous record during the third quarter last year, it did so by a wide margin.
Why is this such a big deal? Because Q1 2016 sales of Silver Maples topped the Q3 2015 record, without surging demand and product shortages. Last year, there was a huge spike in silver retail investment demand due to the supposed "Shemitah" or the collapse of the broader stock markets. Investors piled into silver in a big way as they perceived a year-end market crash was inevitable.
During last August and September, some websites stated 2 month delivery wait times for certain products such as Silver Eagles and Silver Maples. With the huge spike in demand, sales of Canadian Silver Maples reached 9.5 million oz (Moz) in Q3 2015. Although, once investors became more relaxed as the broader markets turned around, demand for physical silver investment cooled down. Thus, Silver Maple sales declined to 9.1 Moz in the last quarter of 2015.