by Charles Hugh Smith
Of Two Minds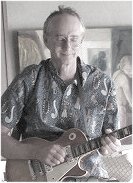 Central bankers must accept the complete and utter failure of their policies if we are to move forward.
Central bankers are now in the denial and anger stages of Kubler-Ross's famed stages of loss: denial, anger, bargaining, depression and acceptance. Central bankers are in denial that all their trillions of dollars, euros, yen and yuan have completely and utterly failed to achieve the desired result: "organic" (i.e. unmanipulated by central states/banks) expansion of productivity, investment and household earnings.
Central bankers not only continue to insist their free money for financiers will eventually "trickle down" to the masses–they're angry that the masses aren't buying it. Central bankers are now blaming the masses for maintaining a perverse psychological state of disbelief in the omnipotence of central banks and their policies.