by David Stockman
David Stockman's Contra Corner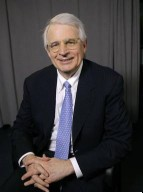 As we indicated in Part 2, the Fed's crusade to pump-up inflation toward its 2.00% target by hammering-down interest rates to the so-called zero bound is economically lethal. The former destroys the purchasing power of main street wages while the latter strip mines capital from business and channels it into Wall Street financial engineering and the inflation of stock prices.
In the case of America's 80 million working age adults (25 or over) with a high school education or less, the Fed's double whammy has been catastrophic. As we demonstrated yesterday, the employment-to-population ratio for this group has plummeted from 60% prior to the great recession to about 54% today.