by David Stockman
David Stockman's Contra Corner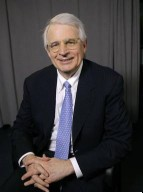 There has never been a more destructive central banking policy than the Fed's current maniacal quest to stimulate more inflation and more debt. That's what is killing real wages and economic vitality in flyover America—-even as it showers prodigious windfalls of unearned wealth on Wall Street and the bicoastal elites who draft on the nation's vastly inflated finances.
In fact, the combination of pumping-up inflation toward 2% and hammering-down interest rates to the so-called zero bound is economically lethal. The former destroys the purchasing power of main street wages while the latter strip mines capital from business and channels it into Wall Street financial engineering and the inflation of stock prices.