by Danielle Park
Juggling Dynamite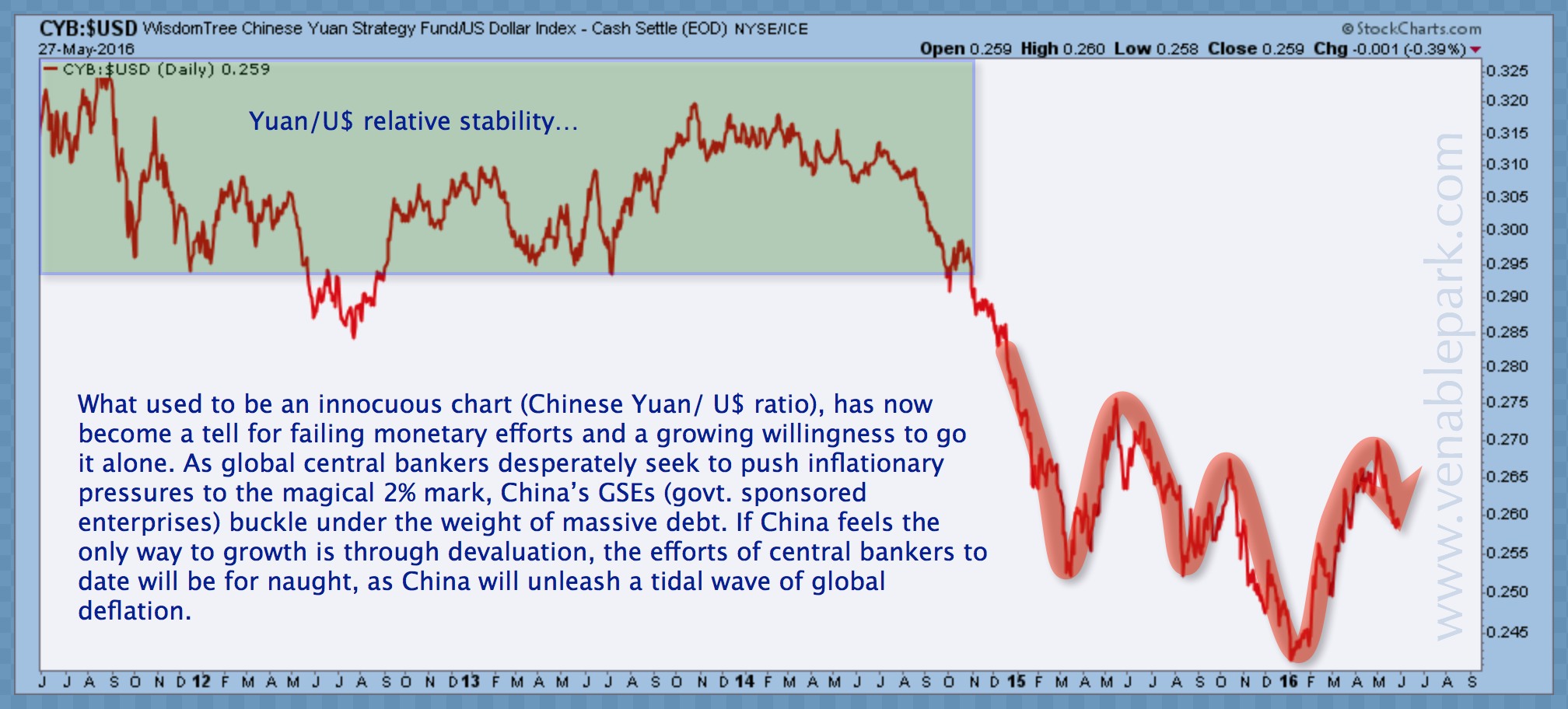 In an increasingly desperate quest for cash flow, debt-heavy China moved to cheapen exports by weakening its currency again last week, increasing its Yuan/U$ peg to the highest ratio since 2011. Here's the chart of the Yuan over the U$ since 2011 showing the series of lower lows.
[…] Each time the Yuan has rallied for a bit, risk markets went along for the ride, before also breaking to lower lows once more. We watch this latest roll over with interest.
As global demand continues to retrace from the unsustainable debt-fueled pace of 2005-2011, excess capacity and supply is depressing prices (and revenue) and the need for production worldwide. China's many cash-strapped competitors will need to follow suit in weakening their currencies/export prices further as well.