by Pam Martens and Russ Martens
Wall Street on Parade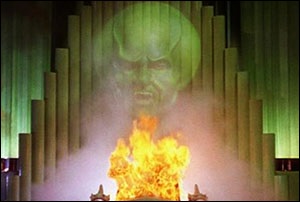 Yesterday, the Federal Reserve held a public board meeting to propose two new Byzantine rules to prevent another 2008-style financial contagion on Wall Street and potential crash of the U.S. economy. Unfortunately, the details brought images of the curtain scene from the Wizard of Oz. If you looked beyond the copious verbiage, there didn't seem to be much there, there.
Both plans appeared to target concerns over derivatives. Coincidentally, Freddie Mac, already a ward of the government as a result of the 2008 crash and a derivatives counterparty to some of Wall Street's largest banks, reported yesterday that it had lost $4.56 billion in its derivatives portfolio in just the first three months of this year. Derivative losses were an early precursor to the 2008 crash.
Continue Reading at WallStreetOnParade.com…