Technical analyst Jack Chan shows why Friday's COT data was so shocking and what it means for gold.
by Jack Chan
The Gold Report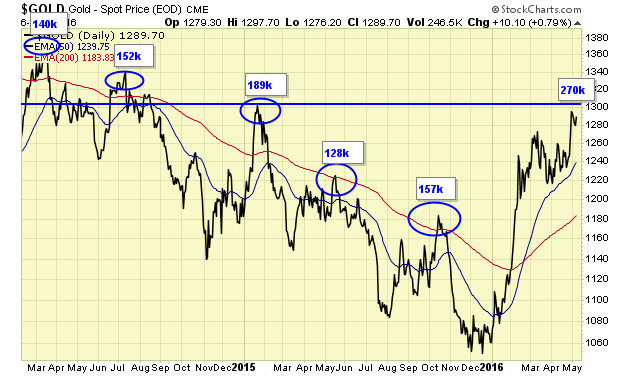 In a single week, not only has gold speculation according to COT data has returned to bull market values, but it also made a new all time high, higher than the bull market top in 2011.
[…] Despite the new record on speculation, gold remains below the 2015 high at 1306.
Summary
This week's COT data on gold is a shock. It made a new all time high on speculation and yet gold remains $600 below the 2011 price peak. Common sense suggests that gold is now at a major top with overall lower prices in coming months and perhaps years as the bear market rally completes.
Continue Reading at TheAuReport.com…