by Michael J. Ballanger
The Gold Report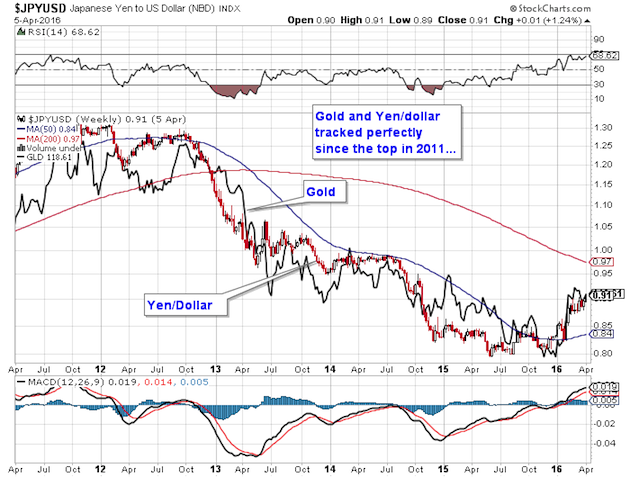 Precious metals expert Michael Ballanger discusses the tug-of-war going on between the Japanese yen and the U.S. dollar/Chinese yuan, and its effect on precious metals.
The epic battle between the bears and bulls rages on with this completely annoying seesaw action all dominated by the short-term interventions in the Japanese yen versus the U.S. dollar/Chinese yuan. I frame it as such because the yuan is pegged to the dollar and relations between the Chinese and the Japanese are about as good today as they were in 1894–1895, and not much better than in 1939. (Google search "Sino-Japanese Wars" to observe their history of animosity)
The good news, if there is any, is that this is a currency war, as opposed to a "boots on the ground" war, and I am convinced that it is a function of two large Cray supercomputers struggling to outmaneuver one another in manipulating the Japanese yen in one direction or another.