by Charles Hugh Smith
Of Two Minds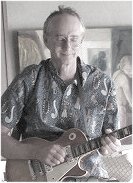 The next few years will strip away the illusions of "growth" and reveal which dominates our society and economy: privilege or social mobility.
Among the many lessons of empires is one shared by virtually every empire: once the privileged few limit the rise of those from humble origins (i.e. social mobility), the empire is doomed to rising instability and collapse.
Just as a reminder of how wealth and income are increasingly concentrated in the top of the wealth/power pyramid: