by Jeff Black, Andrew Mayeda, and Jeanna Smialek
Bloomberg.com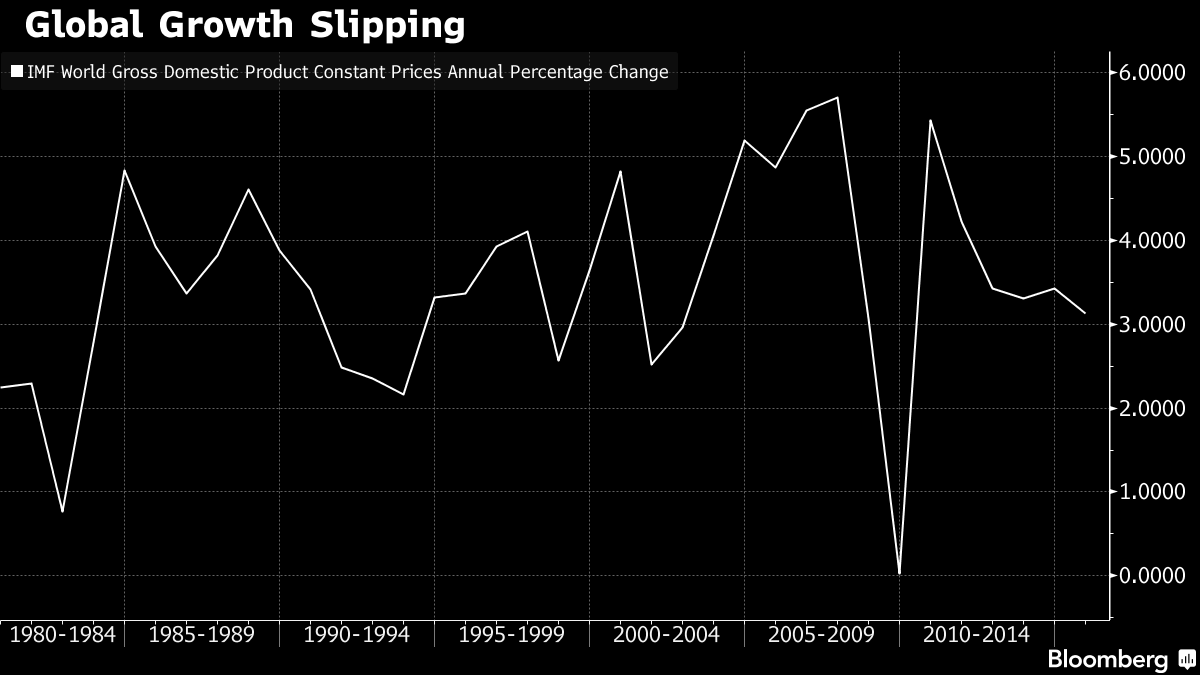 The global economy is beset by an array of political risks, from terrorism to the U.K.'s potential departure from the European Union, at a time when growth is at best mediocre, IMF Managing Director Christine Lagarde said.
The world outlook is clouded by "weak growth, no new jobs, no high inflation, still high debt — all those things that should be low and that are high," Lagarde said in an interview in Frankfurt on Tuesday with Bloomberg Television's Francine Lacqua. The downside risks have increased and "we don't see much by way of upside," she said.