by Jack Chan
The Gold Report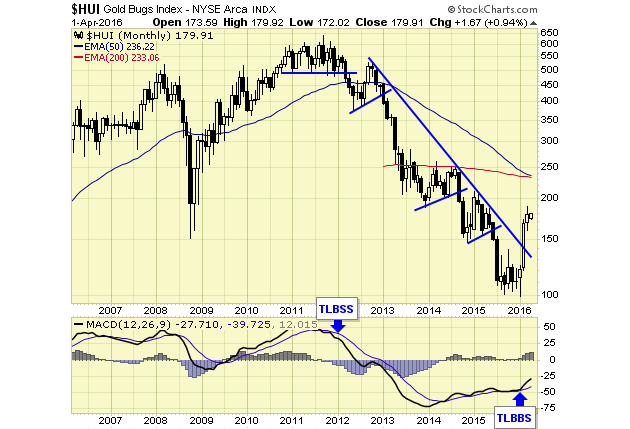 Technical analyst Jack Chan has examined the charts and says the gold sector is on a new major buy signal, which could signal a new bull market, but he is patiently waiting for confirmation.
The gold sector is on a new major buy signal, therefore opening the opportunity of a new bull market. However, Commitment of Traders (COT) data remains in bear market values and is now at levels of previous tops. I remain patient and wait for confirmation, which is when speculation according to published COT data has returned to bull market values, and the 2015 high in gold prices near $1,300/oz is exceeded to the upside.
$HUI is on a new long-term buy signal, ending the sell signal from early 2012. (See chart above).
Long-term signals can last for months and years and are more suitable for the long-term investors.