by Charles Hugh Smith
Of Two Minds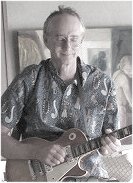 The core belief of the Establishment is the central state should run everything.
If you're an Establishment insider, the mainstream media will give you plenty of column inches and airtime to label Donald Trump a "dangerous" fascist: for example, Democratic insider Robert Reich's fear-mongering frenzy Donald Trump is a 21st century American fascist, in which Reich conveniently overlooks constitutional limits on any president, "fascist" or not.
In effect, Reich is announcing the Constitution is dead and powerless to limit the President. Well, if that's the problem, then why not attack the real problem, which is the Imperial Presidency? Why not? Reich served an Imperial President as a loyal lackey, that's why–and he remains an energetic supporter of the central state and its bread-and-circuses institutionalized serfdom.