by Brian Sylvester
The Gold Report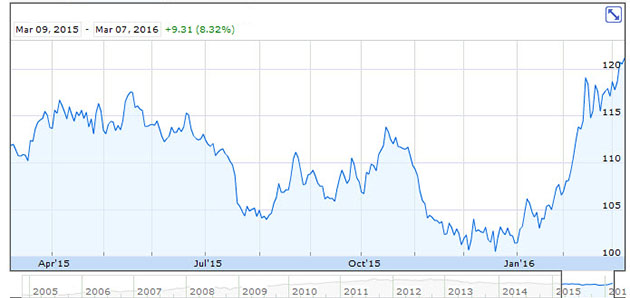 There wasn't much sizzle in the gold equities space in recent years, but that has recently changed. Paul Renken, chief geologist and analyst with London-based VSA Capital, says the recent uptick in the gold price—which he says should stay near current levels for a while—will boost the margins of already profitable gold producers. Renken is even more bullish on lithium, while remaining optimistic about uranium. In this interview with The Gold Report, Renken provides the gold, lithium and uranium names with sizzle.
The Gold Report: Gold has been trading around $1,250 per ounce. Should investors embrace gold at these levels or wait it out?
Paul Renken: We think the gold price is going to trade around current levels until something changes in the macroeconomic outlook to alter the perception of value of the U.S. dollar or a more concerted effort by the U.S. Federal Reserve to raise or not raise interest rates. Currently gold is one of the more interesting commodities: we think that neither the upside nor downside risk is too large. It depends on investors' current positions and willingness to take action appropriate to their investing situation.