by Pam Martens and Russ Martens
Wall Street on Parade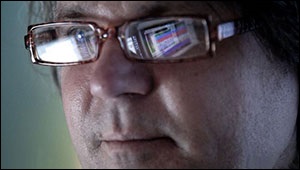 On March 8, 2016 the Securities and Exchange Commission (SEC) wired $750,000 into the bank account of Eric Hunsader as a whistleblower award for spotting and documenting an illegality at the New York Stock Exchange. Hunsader is a trading software and market data expert and founder of Nanex LLC, a market data company that also provides a boatload of free research on behalf of the public interest. Hunsader is one more thing: he's the SEC's biggest critic when it comes to its failure to restore integrity to U.S. stock exchanges and U.S. markets.
The SEC doesn't release the names of its whistleblowers but Hunsader alerted the media himself to his award in order to silence critics and one particular executive at the New York Stock Exchange who had, heretofore, disparaged in public Hunsader's allegations about the NYSE's discriminatory dissemination of market data in order to benefit high frequency traders.