by Ranjeetha Pakiam and Eddie Van Der Walt
Bloomberg.com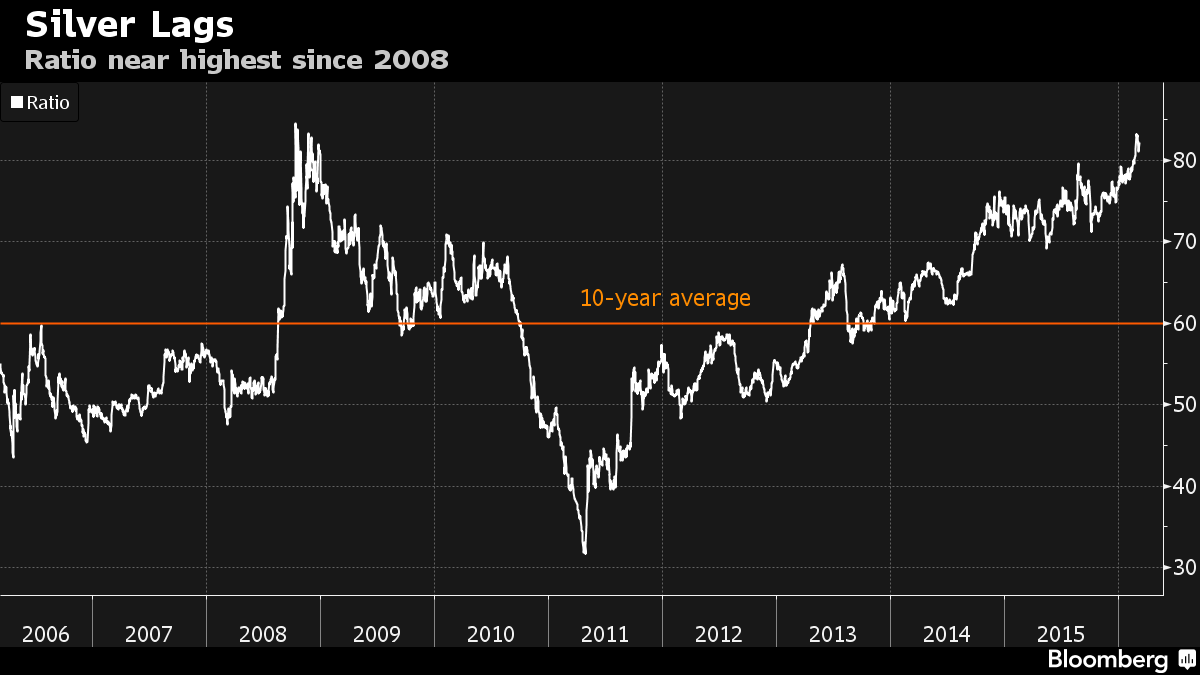 Silver hasn't been so cheap relative to gold for more than seven years and with mine supplies forecast to contract this year that may be a sign it's ready to come out of the yellow metal's shadow.
Mine production of silver will probably drop in 2016 for the first time in over a decade and demand is set to outstrip supply for a fourth straight year, says Standard Chartered Plc. Much of the world's silver is extracted from the ground with other minerals, and output cuts announced by the biggest miners will hurt supplies of the metal as well as others such as copper and zinc.
Silver's 12 percent advance this year has trailed gold's 20 percent surge as financial turmoil and worries about a global slowdown sent investors flocking to the yellow metal as a haven.