by Steve St. Angelo
SRSRocco Report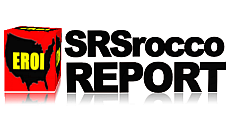 The largest primary silver mine in the world saw its average yield fall to the lowest level ever in 2015. Matter-a-fact, the primary silver mine's yield fell nearly 16% compared to last year. This is a substantial decline in productivity from the world's largest mine in Mexico that starting production in 1824.
Actually, the area where this mine is located–Zacatecas, Spaniards start producing silver all the way back in 1540. When initial production at the Great Fresnillo Mine started in 1824, Mexico was producing 55% of the world's silver production. The ore grades were much higher in those days.
For example, average yields for silver production in the United States and Australia in the late 1800's was 40-50 oz per ton (oz/tonne).