by John W. Whitehead
The Rutherford Institute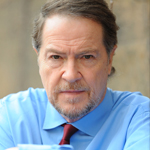 "That's the way the ruling class operates in any society. They keep the lower and the middle classes fighting with each other… Anything different—that's what they're gonna talk about—race, religion, ethnic and national background, jobs, income, education, social status, sexuality, anything they can do to keep us fighting with each other, so that they can keep going to the bank!" – Comedian George Carlin
"We the people" have been utterly and completely betrayed.
The politicians "we the people" most trusted to look out for our best interests, protect our rights, and ensure that the nation does not slip into tyranny have cheated on us, lied to us, swindled us, deceived us, double-crossed us, and sold us to the highest bidder.
Time and again, they have shown in word and deed that their priorities lay elsewhere, that they care nothing about our plight, that they owe us no allegiance, that they are motivated by power and money rather than principle, that they are deaf to our entreaties, that they are part of an elite ruling class that views us as mere cattle, that their partisan bickering is part of an elaborate ruse to keep us divided and distracted, and that their oaths of office to uphold the Constitution mean nothing.